Our Midwifery Story
In 2016, we launched a different kind of birth center; one that brings people together from both sides of the border to build strong families with healthy outcomes.
Our team wants you to feel at home, in our vibrant, newly renovated space. Our clean, private rooms enable you to bring your baby into the world, naturally and surrounded by the people you love. We welcome every kind of family.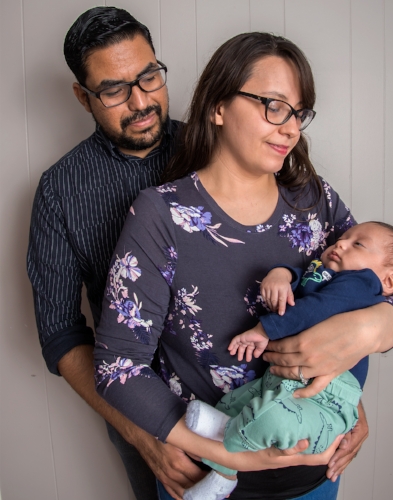 Your needs, your care. Our midwives' mission. Our experienced midwives support your vision of your birth journey.
We strive always to give you the best experience through as little intervention as possible, whether at home, in a clinic or if needed, in a hospital.
Loves history and comedy. Over 20 years, a community healer, Xicana activist, trained in traditional and western clinical midwifery. Believes in infusing each birth with peace and dignity.
Loves the magic of natural birth. Since 2015, a midwife, childbirth teacher and breastfeeding coach, working to bring a unique perspective to maternity care for the borderlands.
Loves fine baking and singing. Aspiring midwife born and raised in El Paso, works passionately to support families and communities on a path to becoming the powerful beings they are meant to be.
Monica Larrea de Arellano
Loves tacos and farming. El Paso native became a midwife to fulfill her passion for practicing culturally responsive care that blends ancestral wisdom with modern know-how.
Loves chili rellenos and her grandchildren. Over 30 years' experience as a birth worker. Dedicated to building family and community through supporting women to reclaim their power in birth.
Karla Del Bosque Rodriguez
Loves walks on the beach and the aroma of roasting coffee. Physician since 2006; believes in the power of breastfeeding and natural birth. Attends home births in Ciudad Juárez.
Loves travel and desert hikes on Sundays. A 30 year activist, teacher and health worker. Midwife and nurse, attending over 3000 births in homes, clinics and hospitals in US, Mexico and 8 other countries.